Iranian Cinema
Iranian cinema immediately emerged with world wide recognition when Abbas Kiarostami took the 1997 Palm d'Or at Cannes and received a subsequent boost when Iran began to fund native filmmakers the following year. Iranian cinema covers a vast canvas with many films devoted to political/religious subjects and others pandering to commerical interests that center around popular stars, but of most interest are the artists of the Iranian New Wave that poetically capture everyday life in profound ways.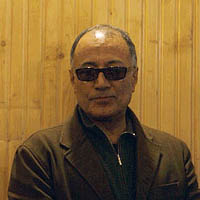 Abbas Kiarostami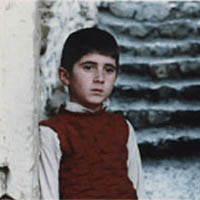 Where is the Friend's Home? (1986)
Neo-realistic film depicting an eight-year-old schoolboy's determined quest to return his friend's notebook in a neighboring village. If he fails, his friend will be expelled from school.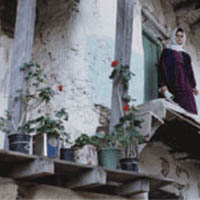 Through the Olive Trees (1994)
Once again Kiarostami combines art and life to blur the lines between fiction and reality by revisiting his previous film about the earthquake in Iran, which in turn had revisited the orginal film of the trilogy.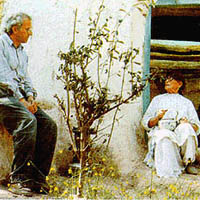 Shot in documentary style and based on a real event, Kiarostami searches for his stars in Where is the Friend's Home following the 1990 Earthquake in Iran that killed over 30,000 people in Iran.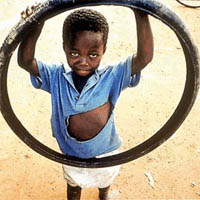 Over the course of a 10-day visit to Uganda, director Abbas Kiarostami captures the faces of a thousand orphans caused by AIDS and civil war. A memorable visual portrait of Africa's spirit, reminding us that hope continues to spring from the most unlikely places.
Bahman Ghobadi

A Time for Drunken Horses (2000)
Set on the Iran-Iraq border, a Kurdish family struggles to survive after the parents die—made even more difficult by severe health challenges of the youngest child.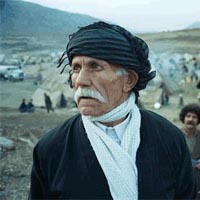 Set in the Kurdistan locale on the Iraqi-Iranian border, made even more inhospitable by Saddam Hussein's campaign of genocide, a famous Kurdish musician discovers that his ex-wife is in trouble, so he seeks her in a refugee camp.
Mohsen Makhmalbaf

Desperately needing money for his ailing wife, Nasim agrees to ride a bicycle in a small circle for one week straight to pay his wife's medical bills.

Docu-drama styled film that traces an Afghan-Canadian woman who returns to Afghanistan to prevent her sister from committing suicide during a solar eclipse.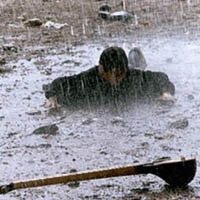 Landmark film about love and loss with Giulietta Masina winning and breaking our hearts while Anthony Quinn blusters his way through life. A profound treatise on loneliness and how our isolation can be broken if open to connections.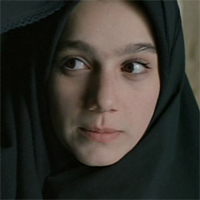 Moment of Innocence, A (2005)
Meditative documentary in which the filmmaker seeks a police officer and offer him a formal apology to make peace with his younger self and move on.
Majid Majidi

Nominated for an Academy Award for Best Foreign Language Film, it paints a portrait of a brother and sister's adventures when searching for a lost pair of shoes.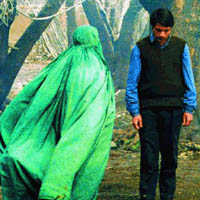 Set in contemporary times, Iran's rigid social structure becomes strained when a construction worker falls for an Afghan refugee.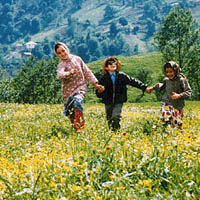 Visually poetic prayer about a young blind boy, whose family struggles to do the right thing for him. But this leaves the boy emotionally vulnerable and feeling unloved.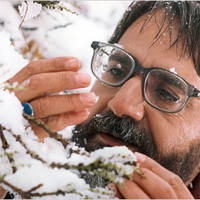 Willow Tree (2005)
Born blind, a man gains vision through an operation, and his life is changed profoundly when returning to Iran and seeing the reality of life there, as opposed to how he had once imagined it.