Oscar Predictions for 2013
Oscar frenzy season finally ends Sunday (2/24/13). No more screeners, special Oscar screenings, full page promotional ads, or CD and screenplay mailings to Academy voters and critics. It also marks the end of the standard two-month studio junk movie releases for mainstream multi-plex patrons.
John Nesbit — 2/18/13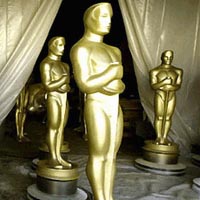 It's that time of year once again--this coming Sunday evening, I'll be glued to the TV to monitor the Academy Awards ritual. Since I'm a member of the Online Film Critics Society, most of the "For Your Consideration" DVD screeners and promotional materials flooded my Post Office box in November and December,   giving early cues about the movies being promoted for Oscar glory. Other indicators are easily discernible--just check which films are released at the end of the year ONLY in New York and Los Angeles. The strategy here is to fulfill minimum requirements for Oscar eligibility, hope for rave critical reviews from these two film capitals, and build audience momentum with wider releases in January.
No 2012 film stands heads and shoulders above the rest, so I'm not expecting one film to dominate all the awards. Fortunately the year was a good one, and a number of excellent films are being recognized with nominations. Thus, I don't anticipate rushing to barf after any of the winners are announced (unless Les Miserables scores a massive upset. A few nominees scored more nominations and have been shown more love than you'd expect, but some of these can be explained when they are fueled by Harvey Weinstein's oily and well connected pimp engine--Silver Linings Playbook and The Master, for example.  Thankfully, the Academy requires actual filmmakers to nominate Best Documentary candidates, so we are spared from any additional promos for his generic Bully offering.
When the nominees for Best Film were announced, it appeared that Lincoln was poised to take the top prize. Not only had it captured the most nominations, but its major rival (Argo) failed to gain a Best Director nomination for Ben Afflect. Historically, these two awards frequently go hand in hand ... and only three films have won the top award without its director getting a nomination: Wings (1927/28), Grand Hotel (1931/32), and Driving Miss Daisy (1989).  But this year could very well be another exception if recent "preliminary" awards demonstrate a growing momentum of Argo love since the film has snagged the top prize from the Golden Globes, Screen Actors Guild, and Directors Guild...  not to even mention an even earlier prize from the Online Film Critics Society. (A winner for Argo might give our group a little more respect).
Lincoln is the type of film that the Academy usually prefers to honor, but it may be too cerebral for them; it's the type of "entertainment" more suited for The History Channel than movie goers. I'd still expect the Academy's desire to appear "pretentious" to come through and award the film in other categories.
Further evidence of Academy brainpower shortcomings lies in the "controversy" surrounding Zero Dark Thirty. Many are criticizing the film for its depiction of torture and the role it played in gaining intelligence about al-Quaeda. But that only indicates the same shallow level of "thinking" as 99.9% of U.S. politicians--it's a complete misreading of the film itself. They ignore the lead character's reactions to the water-boarding and the fact that the "intelligence" gained from these techniques only led to false leads and ultimate failure. Nevertheless, the controversy and lack of being a "feel good" movie lowers the odds of this film winning the top prize considerably... along with the lack of nominating Kathryn Bigelow for Best Director.
There's only two rock solid "sure bets" for Oscar gold: Daniel Day-Lewis for Best Actor and Amour for Best Foreign Language Film. You can also confidently wager that the show's length will be over the time limit--and bet even more that every late night TV host will make  jokes about it. It's also a good bet that Harvey Weinstein's promotional skills will pay off for at least one Oscar--best chances are in the Best Actress category.
But expect the Oscar gold to be spread around more than usual this year. I never wager actual money on such a crap shoot, but am listing my picks below.  I have yet to score 100% so don't blame me if you use this as a betting guideline:
My Oscar Predictions for 2013
Best Picture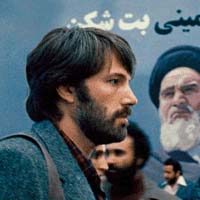 Money bet: Argo
My bet: Argo
My vote: Amour
Best Actor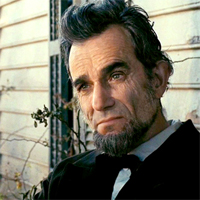 Money bet: Daniel Day-Lewis (Lincoln)
My bet: Daniel Day-Lewis (Lincoln)
My vote: Daniel Day-Lewis (Lincoln)
Best Actress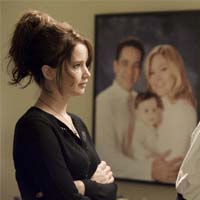 Money bet: Jennifer Lawrence (Silver Linings Playbook)
My bet: Jennifer Lawrence (Silver Linings Playbook)
My vote: Emmanuelle Riva (Amour)
Best Supporting Actor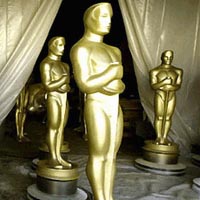 Money bet: Tommy Lee Jones (Lincoln)
My bet: Phillip Seymour Hoffman (The Master)
My vote: Christopher Waltz (Django Unchained)
Best Supporting Actress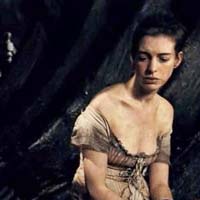 Money bet: Anne Hathaway (Les Miserables)
My bet: Anne Hathaway (Les Miserables)
My vote: Helen Hunt (The Sessions)
Best Director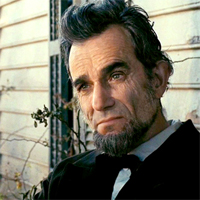 Money bet: Steven Spielberg (Lincoln)
My bet: Steven Spielberg (Lincoln)
My vote: Michael Haneke (Amour)
Original Screenplay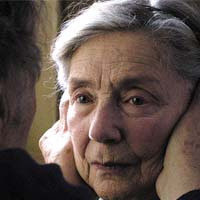 Money bet: Mark Boal (Zero Dark Thirty)
My bet: Michael Haneke (Amour)
My vote: Michael Haneke (Amour)
Adapted Screenplay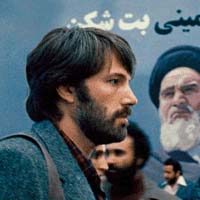 Money bet: Tony Kushner (Lincoln)
My bet: Chris Terrio (Argo)
My vote: Tony Kushner (Lincoln)
Best Cinematography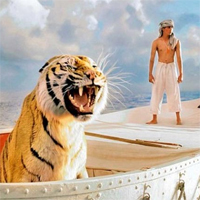 Money bet: Claudio Miranda (Life of Pi)
My bet: Claudio Miranda (Life of Pi)
My vote: WRoger Deakins (Skyfall)
Foreign Language Film
Documentary Feature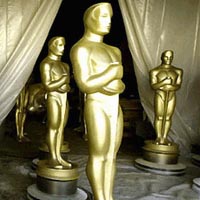 Money bet: Searching for Sugar Man
My bet: Searching for Sugar Man
My vote: How to Survive a Plague